Valentine's Day is a day that many associate with being in love. But being single shouldn't mean missing out on all the fun during this special holiday. From taking a cooking class to having a movie marathon, there are plenty of ways for singles to enjoy Valentine's Day and have an exciting evening.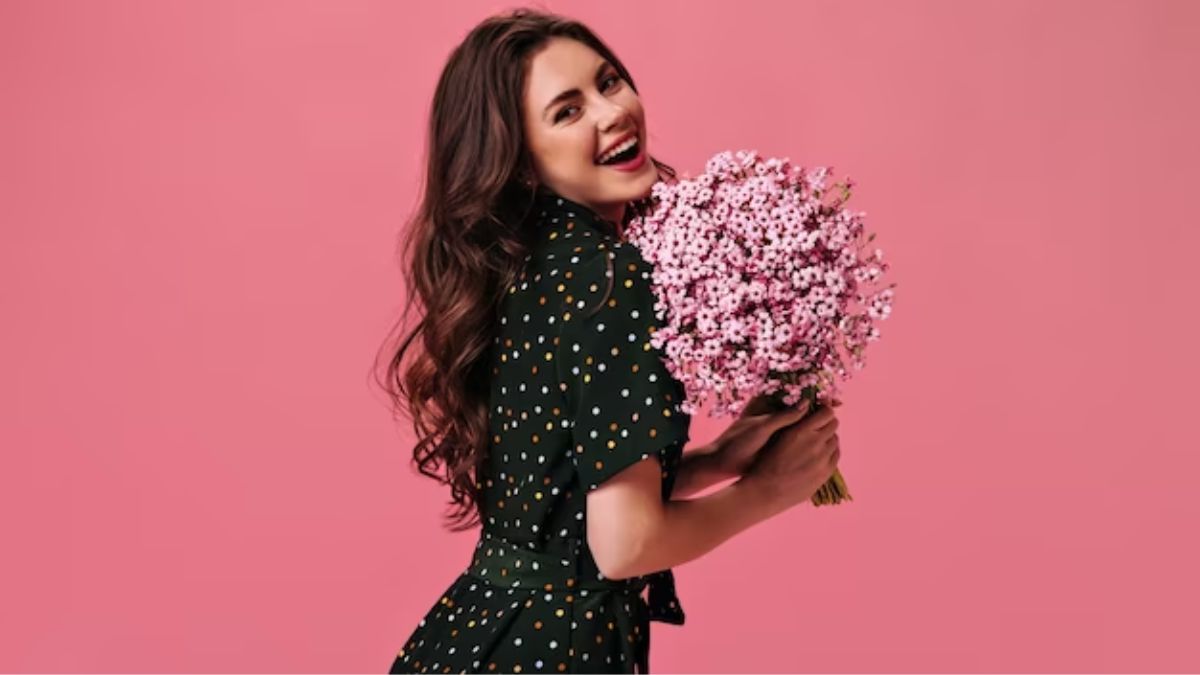 Here we will take a look at 12 super-fun activities for people flying solo who still want to make the most of February 14th.
From checking out some new areas in your cityscape to attending one of the several special events popping up around the nation dedicated to embracing singledom, there are plenty of ways to enjoy yourself and stay positive on V-Day.
Start planning your perfect Valentine's Day now by reading through these fun ideas!
Have a Movie Marathon
Nothing says 'me time' like curling up with some snacks and spending the evening watching your favorite movies. Whether it's classics like The Notebook or new releases like To All the Boys I've Loved Before, there's no better way to relax than with a movie marathon. Get some snacks, grab some friends or family members, and watch your favorite romantic comedies or classic movies all night long. Don't forget the popcorn and chocolate!
Subscribe to RCN cable TV plans to enjoy the best movies and TV shows on Valentine's Day!
Pamper Yourself
Who doesn't like to pamper themselves? Well, we all do!
Buy yourself something nice that you wouldn't normally splurge on—a new piece of accessory, a massage, or maybe tickets to a show later in the year. It'll be something to look forward to!
You can also consider buying yourself flowers, taking bubble baths, treating yourself out for dinner, etc. You deserve it! And what better day than Valentine's Day?
Go Shopping
Get out there and hit the stores; treat yourself by purchasing something nice that makes you feel beautiful inside and out! Not only will shopping boost your mood but it'll also help pass time more quickly until February 15th arrives!
Go shopping for something nice — whether its clothes, accessories or jewelry — anything goes as long as it makes you happy! It doesn't have to be expensive; even just window shopping can help lift your mood when feeling down about being single on V-Day.
Take a Yoga Class
Taking time for yourself is important too; why not sign up for a yoga class? Not only is yoga great exercise but it has been proven to reduce stress levels as well as increase self-awareness which can help lead to inner peace and contentment—all things we need this time of year!
Try Out a New Restaurant
Sometimes trying something new can make all the difference; why not venture out into town and try out a new restaurant? You may find something delicious off the menu or meet someone interesting along the way too—it's always worth taking risks sometimes!
So, select your outfit for the day now, and get ready to step out of your home! You can also search for local restaurants in your area and check out their menus in advance. It will not only help you save time but also give you good know-how of the available cuisines at the restaurant!
Enjoy Nature
What better way to spend Valentine's Day than enjoying nature? Go for a hike in a nearby park, take pictures of wildlife at sunset, or just lay back on the grass under the stars—whatever helps you relax will do just fine!
You can also go hiking, swimming, or simply visit your favorite beach or lake. It will help you to relax, feel fresh and boost your energy levels.
Throw a Galentine's Day Party
Invite all your girlfriends over for an evening of laughs and good conversation. Make it extra special by having everyone bring their favorite sweet treats and playing games like charades or Pictionary. Get your gal pals together for an evening of fun and bonding! Put on a face mask, paint your nails, make cocktails, watch rom-coms — whatever you decide to do will be sure to be a blast when shared with good company.
Spend Time with Loved Ones
What's better than family time? Well, absolutely nothing!
This Valentine's Day, catch up with family members who live far away by giving them a call or spend quality time with family who live nearby by planning dinner together (potluck style). Connecting with people we care about helps remind us that we are never really alone in life no matter how single we may feel on Valentine's Day.
Connect with family members whom you don't get to see very often—it could be a niece/nephew from out of town or maybe even an aunt/uncle living in another state! Enjoy some quality time with them. You can also consider doing some fun activities with them, such as painting, gardening, baking, etc. Oh, and do not forget to click lots of pictures!
Volunteer
Dedicate your day off from work (or even just an hour) to volunteering at local organizations such as shelters or soup kitchens. Not only does volunteering help those in need but also gives us an opportunity to meet other people who share our passion for helping others.
Volunteering activities will also give you inner peace and satisfaction. You can also consider visiting the local orphanages or old homes, and sharing your love with them.
Take a Trip
Traveling alone has its unique perks – no need to compromise on where you want to go or how long you want to stay; plus less stress when packing since everything will be tailored around what YOU want to bring along! So why not take advantage of those extra days off from work and plan a getaway trip?
Learn Something New
Take this opportunity to learn something new — sign up for cooking classes, enroll in a dance class, or try something completely different like pottery making! Learning something new is always exciting and rewarding in its own way so why not take this chance to challenge yourself?
Thankfully, these days the internet is full of online courses and tutorials to enhance your learning skills – simply enroll in one (or even a few more) of them and enjoy learning a new activity!
However, do remember that you cannot register to any online websites without stable internet connectivity. For the ultimate experience, connect to high-speed internet – click here to check out the best internet plans in your region.
Go Out
Grab your best outfit and head out into town! Even if it means going solo, sometimes the best thing to do is to just get out there and have some fun — whether that means dancing at a club or playing bingo at the local pub.
So, step out of your home and visit all the places you love. Explore new places, roam around and hang out with your friends or family members in town. You can also go out alone and do some cool stuff that you have never done before, such as visiting an art museum, going swimming, visiting a new beauty salon or spa, etc.
Bonus Tip: Write Yourself a Love Letter
Yes, it sounds cheesy but why not give yourself some love? What better day than Valentine's Day to show yourself some love? Write yourself a love letter filled with all the things you love about yourself — it doesn't matter if it's sappy or silly — all that matters is that it comes from the heart!
Write down all the things that you love about yourself and put them in an envelope so that next year when Valentine's Day rolls around, you can reflect on how far you've come since then!
In a Nutshell
This Valentine's Day doesn't have to be spent alone; there are plenty of creative activities singles can enjoy while they wait for February 15th when everything goes back to "normal." Whether it's spending quality time with family, learning something new, treating themselves kindly (and possibly buying themselves something nice), writing themselves love letters–or going on nature walks–there is no shortage of activities on offer this holiday season!
So use this day as an opportunity to enjoy life without any expectations attached and make sure that every moment spent is one full of joy and laughter with those who matter most–whether they're near or far away from us at this moment in time!