CBAP® ( Certified Business Analysis Professional) is a highly demanded certification that can help you learn new skills for making efficient business plans. The certification ensures that a person has a better understanding of changes taking place in the particular field of IT and that he can handle the changes confidently and efficiently.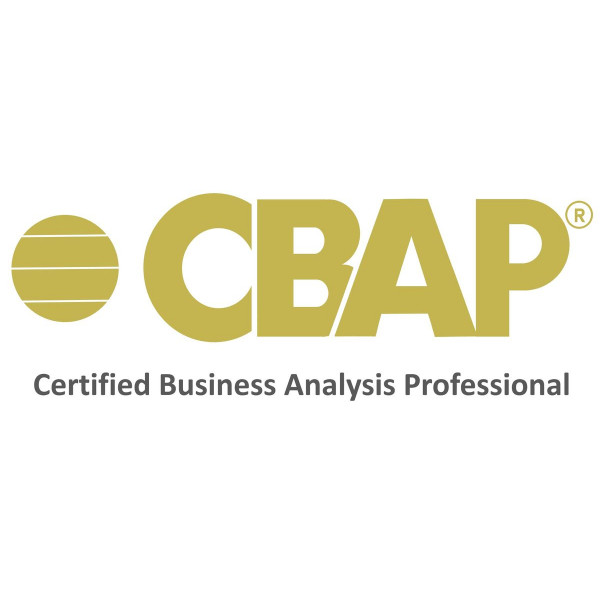 A person who has already worked as a Business Analyst can get CBAP certification to enhance his/her prior knowledge and skills. The certification can help you in understanding the needs of your business and making changes in different areas so that your business can grow further. The certificate provides enough knowledge of different business strategies that can help business owners to run their businesses successfully. There is a high demand for CBAP®-certified individuals globally because most companies and organizations are trying to find ways for improving their sales by using the best business strategies. A CBAP can suggest the best ways to make changes in business processes by analyzing different factors.
Prerequisites To Acquiring a CBAP® Certification
If you want to become CBAP® certified you have to fulfill some pre-requirements which are given below:
Experience as a Business Analyst
You must have an experience of 5 years or 7500 hours working as a business analyst. You should also have an experience of 900 hours across 4 areas of knowledge out of 6 mentioned in the BABOK guide. If you have the required hours of working experience you can show your knowledge and skills and can clear the exam efficiently. If you do not have any experience then you can apply for a level 1 certificate which is suitable for getting a basic knowledge of business analysis.
Professional Development Hours
You should have completed 35 hours of professional development hours to get the CBAP certificate. You have to register for an online CBAP course to complete the professional development hours.
Apply & Submit an Application
You have to visit the CBAP website to fill in the application form. You will find an application form in which you have to enter your work experience and professional development hours. You also have to fill in your educational qualification which should be equal to high school. You have to give references to two friends or known people as well.
BABOK guide is the most important book for becoming a successful business analyst and for clearing the exam. The book gives you complete information about the important terms and topics related to the exam. You must thoroughly read the book to understand the important topics. You can discuss with your friends and form a discussion group to discuss various topics given in the book. You can start giving mock tests to get an idea about the questions asked in the CBAP® exam. This will help you to clear the CBAP® exam easily.
Clear the CBAP® Exam and Get Certified
Once your application gets approved you can start preparing for the exam. You should spare 3-4 hours daily to prepare for the exam and should keep a gap of 2-3 months for exam preparation. If you fail to pass the exam you can reschedule and prepare properly for the exam to clear it.
How to Get the Certificate? First, you have to apply with an organization to get formal CBAP® training through online mode. You must choose an IIBA-certified organization to get training for the course.  You can also prepare for the exam from the BABOK® guide. It is referred to as one of the best books to prepare for the CBAP® exam. It contains all relevant and important information required to prepare for the exam and clear it.
You must apply for an IIBA membership and also apply for the exam. You can apply for the exam on the official website of CBAP.  There is a fee of $450 to take the exam.
IIBA will give you the certificate once you clear the exam.
Different Levels of CBAP Certificate
CBAP certificate is available at different levels. You can get the certificate depending on your needs.
Level 1 certificate is offered to people who are new in the field of business analysis and it gives basic knowledge about business analysis.
Level 2 is offered to professionals having at least 2-3 years of experience in the field.
Level 3 is offered to people having an experience of 5 years in the field.
You can start working as a business analyst and after getting the desired experience you can apply for the highest level of the certificate.
Benefits Of Getting a CBAP® Certificate
Different groups of people such as IT professionals, management consultants, data analysts, product owners, etc. can get this certification for their professional growth.  The most important benefits of earning a CBAP certificate are listed below:
Increases Network Connections
A person can increase his/her network after getting the CBAP certificate. You can connect with like-minded professionals with similar skills and knowledge. You can interact with experienced business analysts and gain knowledge from them that can also help you to excel in your field. Building strong network connections with other business analysts can also help you in learning new techniques and ideas to use for your organization.
After getting the CBAP certificate you can enhance your knowledge and help an organization use the best strategies for improving business. The certificate can help you increase your skills across various business processes. You can get knowledge about different concepts and solutions that can help you in making progress in your business. This will also help you to move forward and gain better career opportunities.
Helps to Learn the Best Business Solutions
The certificate can help you learn the best strategies and solutions for your business. CBAP®-certified people are in high demand across various industries. Most companies hire professional and certified people to understand their business processes and make changes as desired by the industry needs. A certificate ensures that a person will have adequate knowledge and skills required for analyzing business processes and for suggesting suitable ideas to run a business successfully.
A CBAP certificate is a key to getting knowledge and learning skills for using different business analysis processes. After getting the certificate you can use different approaches to making a business successful. You can get professional and personal experience by working with a large firm and interacting with different people. The knowledge and skills help to boost your confidence and you can explain your ideas to other people easily.  You can get a high-salary job in different industries and your expert knowledge can also help you in getting quick incentives.
Helps Form Positive & Fruitful Relations
You can make positive and fruitful relations with other people who work as business analysts. You can join a community or group of business analysts to further enhance your knowledge. After passing the exam you can connect with other business analysts and learn about different business processes. You can also share your thoughts and ideas in the group and get feedback. This will also help in making improvements in your business.
If you earn a CBAP® certificate it will help to widen your vision. Your thinking ability and decision-making power also increase. You can use different approaches for solving a business problem. You can learn about different techniques and strategies given in the BABOK book to solve and deal with different situations. You can also use similar techniques while working as a business analyst for an organization. The certificate helps you think widely and find a quick and easy solution to any problem. You can learn different concepts of handling various problems and finding a relevant solution quickly for business growth.  BABOK guide is the best book that enables business analysts to learn proper techniques for handling business problems.
Another important benefit of getting the CBAP® certificate is that you get committed to your work. When you prepare for the exam and have the urge to get the certification you will develop a habit of commitment. You will also apply the same principle when you get appointed as a business analyst with an organization. Certified business analysts work efficiently and stay positive always. He/she gets committed to the work and finishes the given project on time. The certificate gives you the ability to work on difficult projects and handle all difficulties easily to get the best results.
A business analyst not only learns techniques to handle different business processes after earning the certificate but also learns effective communication skills. A business analyst has to work with a team to get the desired results. He/she has to communicate effectively with each team member to complete the work on time. Therefore, the certificate also helps a business analyst to learn effective communication skills and handle the assigned project efficiently.
Monetary Benefits of Getting the CBAP® Certificate
CBAP® certificate not only helps you grow professionally but also helps you gain monetary benefits. CBAP®-certified individuals are entitled to get a higher pay scale as compared to non-certified people. There is also a high demand for CBAP-certified professionals in business organizations. When you get more experience working as a business analyst you will start getting a higher salary.
A business analyst can get a job in different fields and the certificate also opens doors to many other opportunities for a person.
Conclusion
In conclusion, the CBAP certificate is one of the best certificates recommended to become a professional business analyst. The skills acquired by getting the certificate can help an individual contribute to the progress of an organization.
CBAP certificate ensures that a person has the required skills and knowledge to work as a business analyst and the certificate can also help in getting a quick and high-paying job in the industry. A business analyst works as a professional who analyzes the schemes used for the growth of a business and the certificate will give you more vision and knowledge to use improved schemes and ideas for organizational growth.
Thus, if you want to get the CBAP® certificate you must prepare for the exam, join a course for completing the professional development hours and clear the exam to get the certificate today.