Our discussion today is on how to fund business in Nigeria. Do you know that business growth business growth could be hindered by lack of friends? In today's society (Nigeria) it is one of those things faced by lots of young entrepreneurs in business.
Today in Nigeria, we have seen the big development when you want to fund your business in Nigeria. The private and public sectors have come together to support for young entrepreneurs in the country with special funds and business mentorship programs. And this today is on the increase.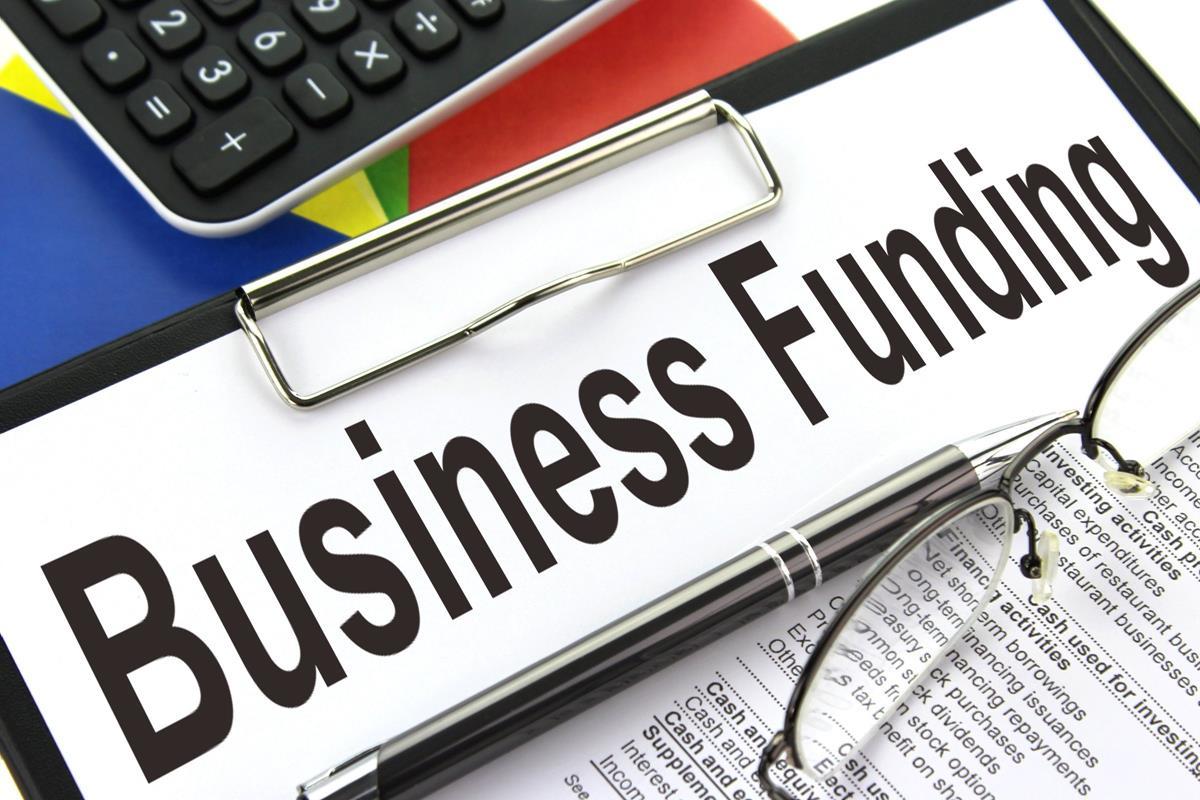 Fund Your Business
ALEN – known as Africa's Largest Entrepreneurship Network. Mara as the mentor is connecting entrepreneurs to big business leaders, such include YouWin, Project, the Tony Elumelu $100 million entrepreneurship fund and the rest.
Government and also the private bodies have provided young Nigerians with opportunities to build up their capacity and access funds for their business ideas.
Today we will also look at five of those funds specifically kept to support small business entrepreneurs. Are you an entrepreneur, or planning to own a business below are all funding program you need to checkout for your business.
Fund Your Business
(1) Closed Associate (family & friends)
You want to fund your business in Nigeria. Family members and friends are good source of funding you should consider first. Such people you can borrow money from are siblings, uncles, aunty, personal friends, dad and mum (parents) etc. You will be so lucky if you're coming from a rich background. Or the are well to do, capable, and willing to support you. Sometimes In some homes, there are some arranged meetings on how to come together and support their own person. This type of funding is very rampant in our country (Nigeria).
Conclusively family & friends are one of the ways you can generate funds for your business. Even if its project money or capital money.
Fund Your Business
(2) Commercial Banks in Nigeria
People that want to either setup their business or fund it most times approach the banks to loan money .And this happens when family members, friends are not willing and able to assist them financially.
Banks give loans to people for different purpose and but collaterals is what is demanded from you first. What is a Collateral? They are simply given to the bank in place of money borrowed such as property or something tangible so they bank can offer such things for sale in case the person cannot pay back the money received. They then use that medium to recover back their money.
Consideration For Getting Bank Loan From Commercial Bank To Fund Your Business
Another thing to consider, is that bank loans most times come with some interest rate. It should also be noted that Bank loans comes in divers ways which include long term and midterm.
Fund Your Business
(9) The Bank of Industry
Over the years the BOI, bank of industry gives loans to small, medium and large institutions, where cottage industries are not included.
Worthy promoters who will be required to prove their commitment to the project. They borrow to pay them. Their main objectives are to give loans to only people who have the ability to meet loan repayment.
Top Consideration for Bank Of Africa's Loan (BOI)
You need to first, apply through writing a letter to inform them the amount you will like to get from them.
Fill all the requirements needed in the Bank of Industry questionnaire. By download their softcopy forms through this link: com/downloadscentre
The last thing to do is to submit form and questionnaire.
Fund Your Business
Note: BOI can lend a loan of about 75million. Which can be approved within two weeks? Only if all requirements are strictly followed. No limits to the amount you can borrow from BOI. Do you want to buy Nigeria, lol.
Also, don't forget that you can apply more than once. Only when you attend all necessary requirements. Wnt to get more information on Bank of Africa Loans -BOI why not use this link to the site www.boinigeria.com. When you talk about sources of business funds in Nigeria is one of the kings.
(10) Bank of Agriculture
If yo don't have capital and you wish to start agro-allied businesses. You may get from bank of Agriculture. Central Bank of Nigeria and Federal Ministry of Finance are the owners of Bank of Industry and supervised by Ministry of Agriculture.
But its officially a government property, owned by Federal Government of Nigeria. BOA acts as conventional banks and they give loans to farmers who meet their standards.
Fund Your Business
(11) Funds Through Partnership
Have you heard of PZ Cussons (Paterson and Zochonis)? This is a typical illustrations  of how partnership can turn businesses around. The term Partnership has to do with 2 or more people bringing in their resources, using it to fund their business ideas which may not be funded by one person alone because of huge financial limitations of such type of businesses.
The big question now is: How do you form partnership in business?
There must be trust among the two parties and
The both party's goals and agenda must be clearly stated.
There must be agreements with your partner. Such agreements should be documented in a single file and must obtain the consent of the lawyer. Oral agreement is not the best for partnership business.
 (12) Checkout Co-Operative Societies
You want to to generate business funds for starting or pushing your business forward then why not be a member of the co-operative society. Money is being shared in turns.
But you have to understand how they operate. Just wait for it to get to your turn they will also contribute huge sum of money and with this money one can use it to fund his or her business. Cooperative society is a good sources of business funds in Nigeria.
Fund Your Business
(13) Consider: Dangote Bank of Industry Fund (BOI) for Small Businesses
Aliko Dangote is Africa's richest man. just of recent He has partnered with the Nigeria's Bank of Industry (BOI) to set up a N5 billion small and medium scale enterprises fund to grant low interest loans to entrepreneurs and small businesses in Nigeria.
This fund is set aside for the development of small medium scale enterprise across Nigeria. Only 5% interest rate and a focused Bottom of the Pyramid Scheme to deepen access to the fund by entrepreneurs and micro enterprises.
Nigerian industrialist said in his statement that, "the funds are meant to establish up to 13,000 registered groups in the country. 20 entrepreneurs in Each group and will impact the lives of up to 250,000 entrepreneurs in job establishment all over the country."
Fund Your Business
(14) Shell LiveWIRE
Shell LiveWire came up in the year 2003.  And has established about 2,748 young entrepreneurs with funds to start and grow their businesses. Information on its website states  "we have awarded fifty young entrepreneurs from the following states
Rivers,
Bayelsa and
Delta States
With the sum of N300, 000 by Shell LiveWIRE Nigeria to assist them to start up their own businesses in Nigeria..
(15) Business Fund for Women
The N90 million Business Development Fund for Women (BUDFOW) is yet another entrepreneurship support program under Nigeria's Bank of Industry. It specifically focus on women empowerments in business. Are you a young female entrepreneur? why not  make use of this funding platform!
Fund Your Business
(16) YouWin!
YouWin stands for- Youth Enterprise with Innovation in Nigeria (YouWiN!). One of the main objective for this funding programmer is to generate jobs and by supporting aspiring entrepreneurial youth in Nigeria, Acording to the YouWin websites its states "The motive of this programmes is to develop and execute business ideas of young Nigerians and in turn create jobs for the masses. Another thing is that its gives youth a platform to show case their business, and in turn get financed'
Fund Your Business
In Summary
Every business must be funded. This fund is usually use for  starting business, expand.
Or to smooth out/prevents the business from collapsing.
Funding comes from the below sources:
Loans gotten from family, associates, or
A bank gotten through loans
Investments from selling shares in your corporation
Lastly is partnership interest.
Stop limiting or postponing your business.
Make a move by going out there and explore any of the above sources of business funds .
We have listed above and efforts shall not be in vain.
If you need a complete business plan, please let us know. Or, you want us to help you set up this business, kindly contact us. Otherwise, Please check out these other business ideas you can do