Our guide on starting a Road Side Dinner Meal Setting Business covers all the essential information to help you decide if this business is a good match for you.
Learn about the day-to-day activities of a meals to go business owner.
The typical target market, growth potential, startup costs, legal considerations, and more.
The way to get started is to quit talking and begin doing. You can request publication of your article for publication by sending it to us via our Email below. wikitk126@gmail.com or SMS/WhatsApp) or call +2347034920650.  Click here to start business now with businesshab.com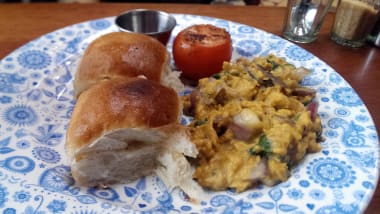 Road Side Dinner Meal Setting Business prepare and deliver home-cooked meals to busy customers who prefer to save time on cooking and grocery shopping.
They can afford to bring home or have delivered great meals for their family.
What they do not have is the time it takes to find and select quality ingredients, spend the time cooking the meal, and then prepare a meal that is hot and fresh for their families.
The most successful road side food organizations provide delicious and nutritious food.
According to diet planning that moderates the unhealthy choices.
And leans towards healthier choices.
This is where the big successes in this business are now coming from.
People that provide these great meals are making records profits.
1.Who is this business right for?
You should really like to cook.
You should like to explore the ingredients that go into making a great meal.
And especially enjoy serving such a meal to others.
The state of the art in this business is not based on the fast food model.
Instead, in order to be more profitable.
It is based on a quality food model that is prepared in advance and is delicious and nutritious.
Read also: Top 13 Perishable/ Frozen Foods Business Tips in Nigeria
2. What happens during a typical day at a Road Side Dinner Meal Setting Business?
The most successful business owners in this sector take to time to hand-select the best ingredients.
They get up early to go to the wholesale markets.
And pick out the very best things that they can find in order to prepare delicious meals.
One of the greatest challenges in this business is to buy enough materials to make the food that is ordered and at the same time control waste.
Since many items are perishable the balancing act is to get enough supplies and sell out the food, without having to throw much of it away.
Controlling waste is a big issue because it can be as much as 20% of the raw materials cost.
Another big part of your day is to make sure there is sufficient staff given that your business employs multiple people.
And if that is the case, owners must make sure that employees show up on time.
Food preparation is very time dependent and being late is not acceptable.
There is a tremendous rush to prepare orders at certain times of day and being short-staffed during those periods of heavy daily activity can cause a disaster.
3. What is the target market?
The preferred customers are those with disposable income.
Who like good food and do not have the time required to prepare it for their families.
They do not want to go to the trouble to visit a restaurant and they find fast-food less than satisfying.
They are willing to pay more for the quality of food that is made using better types of ingredients.
4. How does a meals to go business make money?
Meals-to-go businesses prepare home-cooked food for customers.
And sell these meals (often with a delivery service).
In any food preparation business, there is a markup on ingredient costs and labor costs with some allowance for waste.
For example, if the ingredients for a meal cost $10 and the labor to prepare it costs $4.
And then we add in a contribution to overhead and allowance for waste the meal should sell for about $24 to include some profit for the business owner.
This is a great price for a quality gourmet meal for two people.
Delivery charges are usually factored into the price of the meal.
Selling wine to make extra revenues and deserts as an up-sell item, makes the profits go up.
5. What is the growth potential for the business?
Each Road Side Dinner Meal Setting Business operation will serve a local area that has a limit of its geography.
Because the food cannot be taken further away and still remain hot and fresh.
Because of this need for localization, it is possible to expand the operations to other nearby areas to grow the business.
There are plenty of national franchise chains that started out with a single location and expanded in this way to serve other communities.
6. What are some skills and experiences that will help you build a successful Road Side Dinner Meal Setting Business?
The most critical skill is the ability to make food that is very tasty and to keep materials and labor costs under control.
Great tasting food that is prepared in such a way that costs too much to make it will drive a food-to-go operation out of business.
Being a good chef, understanding cost controls, and knowing how to promote your business effectively are the main things that will make you successful.
7. What are the costs involved in opening a Road Side Dinner Meal Setting Business?
It is possible to start a business like this from home as long as you can get the health department to approve the kitchen for operations.
However; most businesses in this sector start as a commercial operation.
This requires leasing an appropriate space and having the equipment necessary to cook the food. You will also need delivery vehicles if you offer home delivery services.
A typical startup will incur these costs:
Formation of the Limited Liability Company and Getting a Business Permit – About $1,000 depending on the jurisdiction. You will need to have an inspection by the health department to approve your operations as well.
Lease Payment and Security Deposit. This amount will depend on the square footage of the facility, with typical rates being $3 to $5 per square foot.
Equipment Leasing – You will need ovens, stoves, refrigerators, food preparation stands, dishwashers, dishes for serving and utensils. This equipment can easily cost over $100,000 but it can be leased as part of a master equipment lease if you have a decent credit history.
The total budget (some of which can be financed) for opening a new food-to-go place is about $125,000.
8.  What are the steps to start a Road Side Dinner Meal Setting Business?
Once you're ready to start your meals to go business, follow these steps to ensure that your business is legally compliant and avoid wasting time and money as your business grows:
Plan your business. A clear plan is essential for success as an entrepreneur. A few important topics to consider are your initial costs, your target market, and how long it will take you to break even.
Form a legal entity. Establishing a legal business entity prevents you from being personally liable if your meals to go business is sued.
Register for taxes. You will need to register for a variety of state and federal taxes before you can open for business.
Open a business bank account. A dedicated checking account for your meals to go business business keeps your finances organized and makes your business appear more professional to your customers.
Set up business accounting. Recording your various expenses and sources of income is critical to understanding the financial performance of your business. Keeping accurate and detailed accounts also greatly simplifies your annual tax filing.
Obtain necessary permits and licenses. Failure to acquire necessary permits and licenses can result in hefty fines, or even cause your business to be shut down.
Get business insurance. Insurance is highly recommended for all business owners. If you hire employees, workers compensation insurance may be a legal requirement in your state.
Define your brand. Your brand is what your company stands for, as well as how your business is perceived by the public. A strong brand will help your business stand out from competitors.
Establish a web presence. A business website allows customers to learn more about your company and the products or services you offer. You can also use social media to attract new clients or customers.
9. How to promote & market Road Side Dinner Meal Setting Business
Advertising on Internet directories such as Yelp is critical.
Getting good placement on Google's localization tracking is also important.
Most people choose the food-to-go services for convenience, so you want to make sure they can easily find you.
Using flyers is important and it is a good idea to sponsor the catering of food for local business organizations when they hold a charity event.
Encouraging customers to recommend your meals-to-go business to their friends is a great way to promote the business.
Recommended: A website is essential for promoting your business and attracting customers. Weebly is a great tool.
10. How to keep customers coming back
The best way to get and keep customers is to serve really great food.
This is the most powerful way to get new customers and keep them coming back.
Offering an enrollment program for customers who wish to receive meals regularly is a great way to retain customers.
11. How and when to build a team
Once the number of clients that your business serves becomes too large for you to handle on your own.
It is time to start building a team of employees.
Since you will be bringing food to your customers.
Your team will mostly consist of chefs and delivery drivers.
Your delivery drivers can deliver food, accept payment on your company's behalf.
And take down future orders from your client.
It is important that you hire chefs that create a quality products and delivery drivers that are trust worth and practice great customer service.
12. Business Licensing Requirements
There are federal regulations regarding what can and cannot be added to, sold as, and processed with food. Attached is a resource from the Food and Drug Administration detailing the process of starting a food business
13. State & Local Business Licensing Requirements
State permits and licenses are typically needed to operate a meals to go business.
Learn more about licensing requirements in your state by visiting SBA's reference to state licenses and permits.
In particular, most states require restaurant and meals businesses to obtain a seller's permit.
A seller's permit allows states to record and collect taxes from goods (and sometimes service) sales.
Most businesses are required to collect sales tax on the goods or services they provide.
In addition, when selling food, you will need licensing from a local health department; all establishments serving food are required to pass a health inspection.
For more information about local licenses and permits:
Check with your town, city or county clerk's office
14. Certificate of Occupancy
Businesses operating out of a physical location typically require a Certificate of Occupancy (CO). A CO confirms that all building codes, zoning laws and government regulations have been met.
If you plan to lease a location:

It is generally the landlord's responsibility to obtain a CO.
Before leasing, confirm that your landlord has or can obtain a valid CO that is applicable to a business involved in food preparation.
After a major renovation, a new CO often needs to be issued. If your place of business will be renovated before opening, it is recommended to include language in your lease agreement stating that lease payments will not commence until a valid CO is issued .
If you plan to purchase or build a location:

You will be responsible for obtaining a valid CO from a local government authority.
Review all building codes and zoning requirements for your business' location to ensure your meals-to-go business will be in compliance and able to obtain a CO.
15. Reduce Personal Liability
Structuring your business as a limited liability company (LLC).
Ensures your personal assets are protected in the event your business is sued.
16.How much can you charge customers?
The successful businesses in this sector spend 32% for the materials, 33% for the labor and about 5% for overhead.
Typical prices for two people are in the range of #300 to #350 , depending on the area.
Naturally, an operation in some City will charge more because the cost of overhead is higher than in other parts of the country.
17. What are the ongoing expenses for a meals to go business?
The ongoing expenses include marketing costs, rent, utilities, staff costs, materials, and insurance.
18. How much profit can a meals to go business make?
Investopedia says the average profit margin for a food and beverage business is 5.5%.
If the business is selling about #50,000 per month, the owner can expect to take home profits of 5.5% of that amount or #2,750 per month.
You have to sell a lot of food per month to make good profits.
This business is low margin/high volume in order to be successful.
19. How can you make your business more profitable?
This business model lends itself well to offering catering services.
Providing food for large groups such as office parties, convention attendees, events, or large private dinner parties is an added revenue stream for these businesses.