Amazon is one of the largest retail companies with millions of consumers across the globe. When we think of e-commerce platforms or the best retailer, Amazon is the first name that pops into our minds.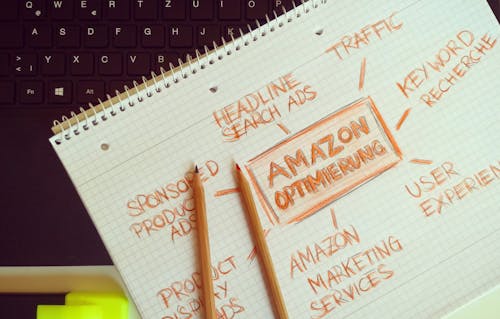 Amazon has been able to reach the heights of success because of its very cost-effective working mechanism. This mechanism takes care of two aspects. One is that it ensures that the company is able to maximize revenue by selling products directly to customers. On the other hand, it ensures that the company also gets rid of returned products or excess inventory faster.
Amazon operates on a massive scale all around the world. It's quite common that from time to time it might have huge customer returns, unsold items, or excess inventory. Out of all these, customer returns are the most common.
Returns originate when customers buy from Amazon and later, due to any circumstances or reason return it to them. Customers often return items due to changes in tastes & preferences. In some cases, returns happen if products delivered are not up to the mark or have some kind of defects.
Returns are unlikely to be sold by Amazon directly on their eCommerce platform to everyday customers. Amazon may consider selling the returns if any product is in pristine condition and in high demand. However, this happens in very rare cases. So, if you are wondering what does Amazon with such huge stock of customer returns, this article is for you. Read on.
Where Does Amazon Sell Their Returns?
Most of the returns are either sold by Amazon to the big liquidation stores at competitive or wholesale prices. Amazon has warehouses located all across the globe. These returns are usually processed at the company's fulfillment center and then marketed through different warehouses. Returns are packed into liquidation pallets, stored, and then gradually sold to the best wholesale liquidators.
There are a different group of customers out there who demand such returned products. Hence, Amazon returns via wholesale liquidators make their way to this group of customers. In the process, both Amazon and wholesale liquidators get benefited. On one hand, Amazon gets the opportunity to get rid of the inventory and generate quick cash.
On the other hand, some liquidation wholesalers receive new inventory to sell it in cheap Prices and make an immense profit from them. These wholesalers buy returns at hugely discounted or wholesale rates.
What Type of Amazon Returns Can Be Sold By Hustlers?
Amazon sells a plethora of products on its eCommerce platform. There's hardly any product one cannot get from Amazon. As a result, hustlers or liquidation companies get to source a plenitude of Amazon returns to sell to customers. Types of returns sold by hustlers include a plethora of products from a wide range of categories.
Products categories include clothing, accessories, toys, electronics, hardware, furniture, tools & appliances, home décor, and the list goes on. These are products that have a demand amongst the customers and are easy to resell by these hustlers.
Are Amazon Returns Worth It To Be Sold By Hustlers?
Without any doubt, Amazon returns are absolutely worth it to be sold by hustlers. As the returns are from none other than Amazon, the products will mostly be all branded. Even if the products are not branded, then they would be of top-notch quality.
As mentioned earlier, Amazon has many fulfillment centers and warehouses across the globe to resell returns. At these warehouses, all these returns are first inspected to ensure quality. These returns are sold via warehouses to the hustlers on passing the inspection and quality check.
In addition, the products in returns come with a detailed description of the conditions, usage level, and more. This level of transparency offered by Amazon is pretty outstanding.
So, neither the hustlers nor customers need to worry about receiving poor quality or damaged products. The level of service and quality of returns sold remains the same as that of the standard Amazon products.
Conclusion
With this, we come to the end of our guide 'Where Amazon Returns Go to Be Resold by Hustlers'. We hope that this guide was successful in answering and clearing all your queries or doubts related to the topic. If you liked this guide, then we would recommend you to check our space for more such liquidation-related guides.