Trading and investing are excellent strategies to increase wealth, but they also come with their hazards. Along with the inherent danger of losing money to market price swings, there are other hazards, such as the possibility of becoming a victim of a broker scam.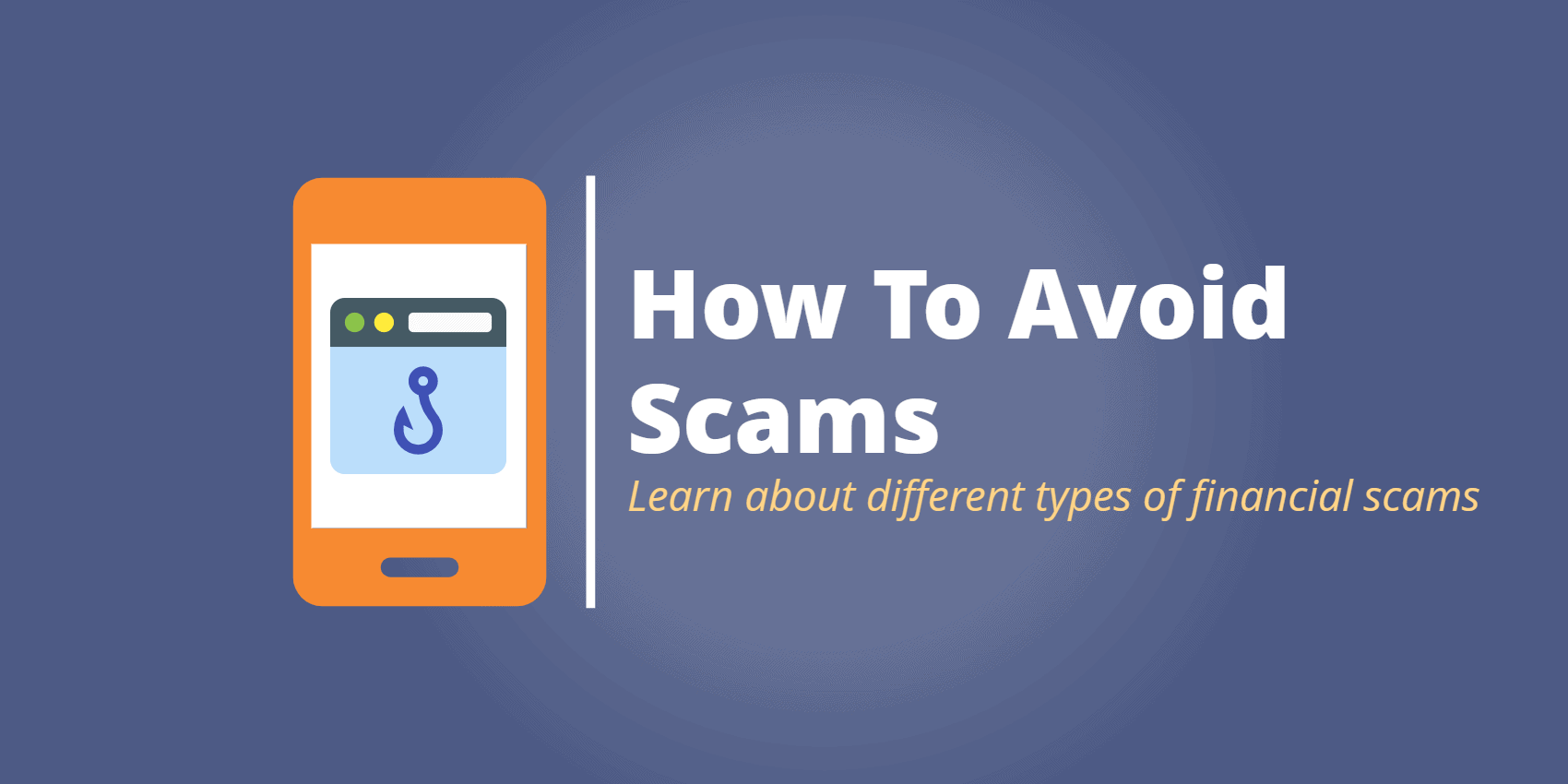 It can be a painful experience to lose money after putting your trust in a broker. Nevertheless, all traders dread the prospect of this scenario. In a nutshell, broker scams are imitative schemes that continuously develop new types. It might also be a cyber-related fraud, where scammers set up a phony website using the name and contact details of real industry experts, who have no relation to the false website. Imitation is one of the oldest sorts of frauds, but it's also one of the most challenging schemes to uncover.
Additionally, remember that numerous Broker scam recovery organizations can help you get your money back. They are made up of attorneys, financial specialists, and fund recovery agents who work to ensure that fraud victims like you receive justice.
What does "broker scam" mean?
Anyone who contacts you without consent and offers to be your "financial counselor" or "trader," thereby cheating you off your money, misleading you, or asking your personal details, is operating a broker scam. In most cases, they guarantee earnings and demand that you only deposit cryptocurrency through them. Unfortunately, unregulated broker fraud is pervasive in the industry. It implies that they are only growing in numbers, to the extent that, when one of these fraudulent brokerage firms shut down, plenty more of them open up.
How Broker Scams Operate:
Broker scams can take many different shapes. The targets of con artists are unskilled traders and investors. Some of the techniques scammers employ include the following:
Churning:
Churning brokers are knowledgeable about the stock market and have some expertise, but they nevertheless employ a tried-and-true fraud technique. It's a process where a broker buys and sells surplus stocks or investments while utilizing your account, without your awareness. These stock frauds drain an account's credit without the account owner's knowledge, unlike honest brokers who trade your balance according to your choices. The scammer will still have access to your trading account even if they don't carry out the churning in front of you.
Account freezing:
When customers take on greater risk or make deposits, the broker may freeze their accounts, which is a more sophisticated investment fraud. These fraudulent brokers cancel your accounts when you experience a sizable gain or loss. You won't be able to close any of your trades after they take control over your account. Your account's transaction may get completed at any time as they please. Once your account has been frozen, they have all the control over it.
Managing the Trading Platform:
By controlling and modifying trading platforms, brokers can easily defraud investors. For instance, they may claim that you will get access to their exclusive services once you have created an account and have made a deposit. For their benefit, brokers will manipulate your deal in these currency trading frauds and scams.
They may unknowingly add pips to your transactions to keep you from reaching your profit goal. However, this mode is relatively painless for novice traders who are unlikely to recognize that the application is a scam.
Common broker scams to avoid
We'll look at the top 4 investment scams that you need to think of when hiring a broker. It'll also help you avoid falling into the trap of financial con artists.
Price manipulation:
It is the most typical con carried out by dishonest brokers. Broker scams frequently utilize it as a tactic. Trading algorithms are changed by various brokers, which unfavourably impact the traders. Negative slippage is the term used to refer to the instance when entry and exit orders fill at prices that are detrimental to the deal. For instance, a buy order might be served at a much higher cost, reducing the deal's potential profits. Stop hunting is when a broker tries to remove a trader's stop loss before broadcasting the correct pricing. In essence, price manipulation could lead to heavy losses for the investors.
Unsegregated client bank accounts:
These types of Broker scams frequently keep their working capital and client funds in the same bank account. They use client funds to expand their operations when they run low on reserves. It is a terrible business practice since investors' funds get connected to the broker's obligations, making investors vulnerable to their claims, should the broker fail to fulfill these obligations.
Exceptionally High Leverage:
In a contract for differences (CFD) trading, leverage is a fantastic idea. On the other hand, leverage is always a two-edged sword. Profits could be significant, but bad agreements could result in greater losses. Some brokers promise investors significant gains while using exceedingly high leverage. However, inherent market risks can completely deplete a trader's margin in a single losing transaction.
Bonuses and promotions that don't exist:
Brokers, both regulated and unregistered, frequently provide incentives and bonuses. However, regulated and registered brokers must ensure that their bonuses and promotions don't "lock" the trader in and follow legal requirements. Sadly, some dishonest brokers employ deceptive advertisements and terms and conditions offering bonuses or promotions, to lure the investors in, which are in reality, overly demanding or impossible to meet.
Things to consider before choosing a broker:
Fraudulent brokers generally take money by charging additional taxes, fees, and margins. Some dishonest brokers seek a higher commission than others. Rates, taxes, and charges may be misinterpreted, leading to broker scams, even though they initially seem priced similarly to those of major competitors.
Price manipulation is one of the most popular strategies used by dishonest brokers to deceive their consumers. Additionally, it is also difficult to spot. The broker can access the client's trading information and plan specific market movements to prompt investors to liquidate their holdings by putting in stop-loss orders. Unfortunately, this quickly leads to market instability, leaving many dealers in the negative.
Before investing, read the broker's ratings. Then, do considerable research to learn more about your broker. Market manipulators are people who direct the market through their actions. False investment firms, on the other hand, employ measures and tactics to their client's or their own advantage.
Brokers frequently give trading tips to get you started with trading. Some brokers even go above and beyond by offering trading signals which helps a great way in diversifying your trading portfolio. Even though not all signal dealers are con artists, it is always advisable to proceed cautiously when subscribing to signals.
Additionally, genuine signal providers might offer traders advice on achieving the best outcomes. On the other hand, some subpar ones market messages that benefit them at the expense of their customers.
Numerous robot advisors assert to have created an algorithm and autopilot system capable of regularly outperforming the market, much like signal sellers. Furthermore, they make things so simple that anyone can invest in a fraud, even if they have prior knowledge of the market.
Fraudulent brokerage firms that use automated trading systems frequently advertise their accuracy and large payouts. But the outcomes are virtually and invariably poor.
How to Avoid Broker Scam?
It is a complex task to work things out in a financial market. Furthermore, identifying scams can feel like one more responsibility that you have to adopt. But, being aware of these scams is a continuous procedure that requires endeavor.
To make it easier, here is a list of warning signs for Broker scams that all investors need to watch out for;
The brokers claim that they have transferred funds to the wrong account, at the time of withdrawal.
The brokers usually pressure you to make rapid decisions and buy into a trade. However, the trade puts you at a loss.
After funding your account, they will show you the excessive or hidden fees that you need to pay.
Excessive offers and guaranteed returns.
The broker usually contacts you with offers of zero or low risks.
The broker usually provides license details on the legal website, whereas an unregulated broker never showcases the license details. Even if you ask, they provide silly reasons.
The withdrawal process is very complicated.
Some investment firms urge you to add more funds in the form of deposits.
The brokers usually block your account once you have invested in the firm.
They circumvent answers when you ask for a reason for not approving the withdrawal.
Summary:
Broker scams are impersonation frauds that develop over time as new traditions are established. But since they are well-established con games, not everyone will be able to recognize them. That is why it is essential to use caution when choosing a broker and being alert of warning signs like pressure to invest more, unwanted calls, and emails. In addition, scammers assume various roles, including account managers. Therefore, the investor should be aware of additional precautions, such as never sending money to an unknown recipient, and checking the company's registration information online, before making any investments.
Many trading brokerage websites are available, but not all are reliable. Therefore, research a trading site before making a deposit. The most basic and apparent fraud is trading systems forbidding you from winning or withdrawing your money. Your accounts will be closed by these dishonest brokers if you experience a sizable gain or loss. After freezing your account, they take total control over it, and your withdrawals won't go through.