Ice Block Business Are you into Ice Block Business? If not, why?
Do you want to learn Ice Block Business? Of course, you should! Why not?
are step by step instructions on how to start Ice Block Business in Nigeria.
Now, since you have better awareness of the need and market for ice block.
Let's now see at the requirements for how to start ice block business in Nigeria.
It's indeed not a big business. It requires readily materials, which are very easy to source.
Here are the five simple things that you need to commence in Ice Block Business :
The way to get started is to quit talking and begin doing. You can request publication of your article for publication by sending it to us via our Email below. wikitk126@gmail.com or SMS/WhatsApp) or call +2347034920650.  Click here to start business now with businesshab.com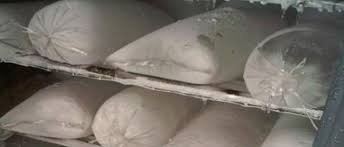 #1 Water
Water is of great pertinence as a raw material in the manufacture of Ice block business.
As you are aware, ice blocks are made by freezing common water in a container to a very low temperature (usually below zero degrees Celsius, 0°C).
You will need to find a pure source of fresh water for your manufacture business.
It is likely that those who purchase your ice block will use it to cool food/drinks.
And may not consume it directly.
Nevertheless, because the ice will touch the products that shall be consumed.
Contaminated water from ice can poison the meal and beverages.
To avert this, it is best to stick to the ensure first class standards of hygiene and cleanliness.
Your water source could be pipe-borne from the water corporation, sourced from clean wells, or bore holes.
You could also purchase from water tankers in areas lacking water.
Anyone who does not consider this as importance should not think of How to Start Ice Block Business in Nigeria.
Ice blocks are usually packaged and sold in see-through plastic bags.
bags help to hold the ice both in its solid and liquid state.
Since ice can be slippery and problematic to handle, these bags aid moving and handling of the blocks.
A big advantage of packaging is that it makes room for you to put a Logo or name on your ice block product.
It will aid to distinguish your blocks from the brand less and unnamed rivals.
It will also help to attract more clients to your venture through the contact information on the brand.
 #3 Ice Block-Producing Machines
Since you are commercialising your Ice Block Business.
You will need to employ the right iceblock producing machine tomake your work easy for you.
These are the machines that produce ice blocks.
Don't be alarmed, they are not some advanced machinery you haven't seen before.
Ice block producing machines are more like deep freezers with very fast freezing capability.
Some of them have rectangular containers that you pour the water into in order to make ice blocks.
When the water turns into ice, it usually takes the shape of these containers.
There are both imported and Nigeria-made brands of these machines.
It all has to do with how much you can spend.
Wide varieties of choices are available.
Factors to consider when buying ice block making machines include:
4.Capacity:
This refers to the amount of blocks that a machine can make.
Some can make 20, 50 and over 100 blocks at once.
Bigger sized machines should be more expensive than smaller sized ones.
The size you determine to purchase depends on the amount of ice blocks you plan to make and sell every day.
5. Blocking time:
The time taken by the machine to make ice blocks is very pertinent.
Some machines make ice faster than others, often this is determined by the compressor ratings.
Remember, the more time it takes a machine to make ice, the more expensive labor and electricity bills will be.
Therefore, it is often of great advantage to use a machine that forms ice in a short time.
6. Compressors:
Compressors are the most important part of the cooling system.
They can affect the quality (hardness) of ice made and the time taken to make it.
Compressors are usually rated in Horse Power (HP).
They are commonly available in 1.5HP, 2HP, 2.5HP and 3HP.
The amount of compressors may also be important.
For instance, a machine with two 1.5HP compressors will probably produce ice faster than another machine (of equal size) with just one 2HP compressor.
You must also pay mind to the quality of your compressors.
The substandard ones can ruin your business.
Ice Block Business
7. After sales services:
It's not just sufficient to be circumspect when deciding what machine to use.
It is of essence that you buy from a maker or seller who can aid you when you need to carry out repairs or maintenance.
Do not forget, you cannot make any ice to sell if your machines are faulty.
Ensure you buy from a seller who has technicians.
Or can recommend one) to repair and maintain your machines.
Ice Block Business
8. Generators
Due to the epileptic electricity supply in many parts of Nigeria.
You probably will need a power generator to reduce your dependence on the electricity providers.
Especially is if you experience electricity shortages in your area.
Even when electricity is supplied, the voltage is often shaky and can damage important parts of your machine (especially the compressors).
To make available the quantity of power to effectively drive your machine's compressors.
Diesel-powered generators are often preferred over petrol (gasoline) powered ones.
What capacity should your generator be?
How much power your ice block-producing machine needs will decide.
It is best to follow the recommendations of the seller/maker you bought the machine from.
Make sure you purchase a long lasting generator.
One that doesn't always get faulty often or need constant maintenance or repairs.
Like every venture on earth.
There are actions you can take to bring luck to your side in the ice block business in Nigeria.
By remembering these thoughts.
You will have an upper hand over other people in the ice block business who are ignorant of these tips
Here they are:
Ice Block Business
9.  Target densely populated places
The ice block business is a numbers business; the more blocks you sell, the more profit you make!
Ice block businesses that have huge turnovers are usually located in areas of high-density regions.
Such places undergo loads of physical, economic and social activities.
Crowded roads and streets, areas were a good number of people walk (like markets, schools and industrial/residential estates) are good targets for this business.
A good number of those who will become your customers (like petty traders, shop owners and restaurant operators) are usually domiciled in such places.
Your ice block business in Nigeria should be in the thick of things.
View also:10 Tips to Advertise Coaching Business Online in Nigeria
Ice Block Business
10.  Ice block is a season Dependent Business!
Truly, I said that ice blocks in Nigeria could make for a money spinning venture.
Never the less it is of essence that you are aware it's also a seasonal business.
During the rainy season, which begins sometime around March and reaches a climax in July.
There are fewer hours of heat and sunlight.
When the weather is cooler, people don't feel the need for cold drinks.
The reverse is the case in dry season.
Due to a lesser need to take cold stuff.
The demand and prices of ice blocks usually drops during the rainy/cooler months of the year.
Enlightened with this knowledge, I strongly recommend that you lower the amount of ice blocks made during the rainy/wet season. And raise manufacture during the dry/hot seasons.
If you would want to commence this venture, it is advisable to start during the dry season.
Otherwise, your profit margin will be small and you might get discouraged.
Ice Block Business
11.  Find habitual Clients
Habitual clients are individuals and organizations that need a regular supply of ice block.
Usually to meet their personal, household or organizational wants.
Some of these regular clients include event/party planners, restaurant/hotel operators, petty traders and vendors in busy streets and markets.
These customers will do business with any ice block maker or supplier who can meet their daily demands for ice block.
More especially if it comes at a good price and convenience that makes sense.
With a good number of this type of clients, you can be sure of steady sales in and out of season.
Ice Block Business
12.  Study Your Rivals!
From a business analysis perspective, Ice Block Business in Nigeria.
Interms of production is a low-entry barrier business.
This means whoever can afford the machines can fill up containers with water and Voila! she's in the ice block business! No special skills or knowledge is required!
As a result, your rivals can start this venture without much ado. Should this stop you? Never!
To thrive, you must be steps ahead of your rivals.
Ice blocks are a commodity product; they all basically look alike.
Price and convenience (location) are usually the only factors that will make more clients buy from your ice block business over others.
To remain competitive with your pricing, you will need to keep your manufacturing costs low.
Be careful how much you spend on power, water and labour.
Reduce wastage and needless costs to the best of your abilities.
If you're just beginning the business, you may require just few employees.
It's quite an easy business to run. If you can keep your costs to the barest minimum.
It becomes easier for you to offer better (lower) prices than your rivals and still make gain!
Ice Block Business
13. Take care of your machines
When going into the Ice Block Business in Nigeria.
Do note that Your ice block making machine and power generator critical parts of your business.
that you stick to the recommended maintenance schedule.
If your machines don't produce, the business pauses.
And you may disappoint your clients who look to you for their ice block supply.
You don't want to create a reputation of disappointing your clients.
To mitigate any of these undesirable results.
Keep a technician close by to take care of any mechanical or electrical situation as they develop.
I hope you have learn How to start Ice Block Business in Nigeria today.
If you need a complete business plan, please let us know.
Or, you want us to help you set up this business, kindly contact us.
Otherwise, Please check out these other business ideas you can do