Tailoring/Dressmaking Entrepreneur: If you enjoy and excel at sewing.
You may dream of running a sewing business from your home.
You may be confused how to start a home sewing business or if it is the right decision for you.
By taking the time to determine your ability to run a successful  sewing business.
And then thoughtfully setting up your company.
You can start earning money doing something you love from the comfort of your home.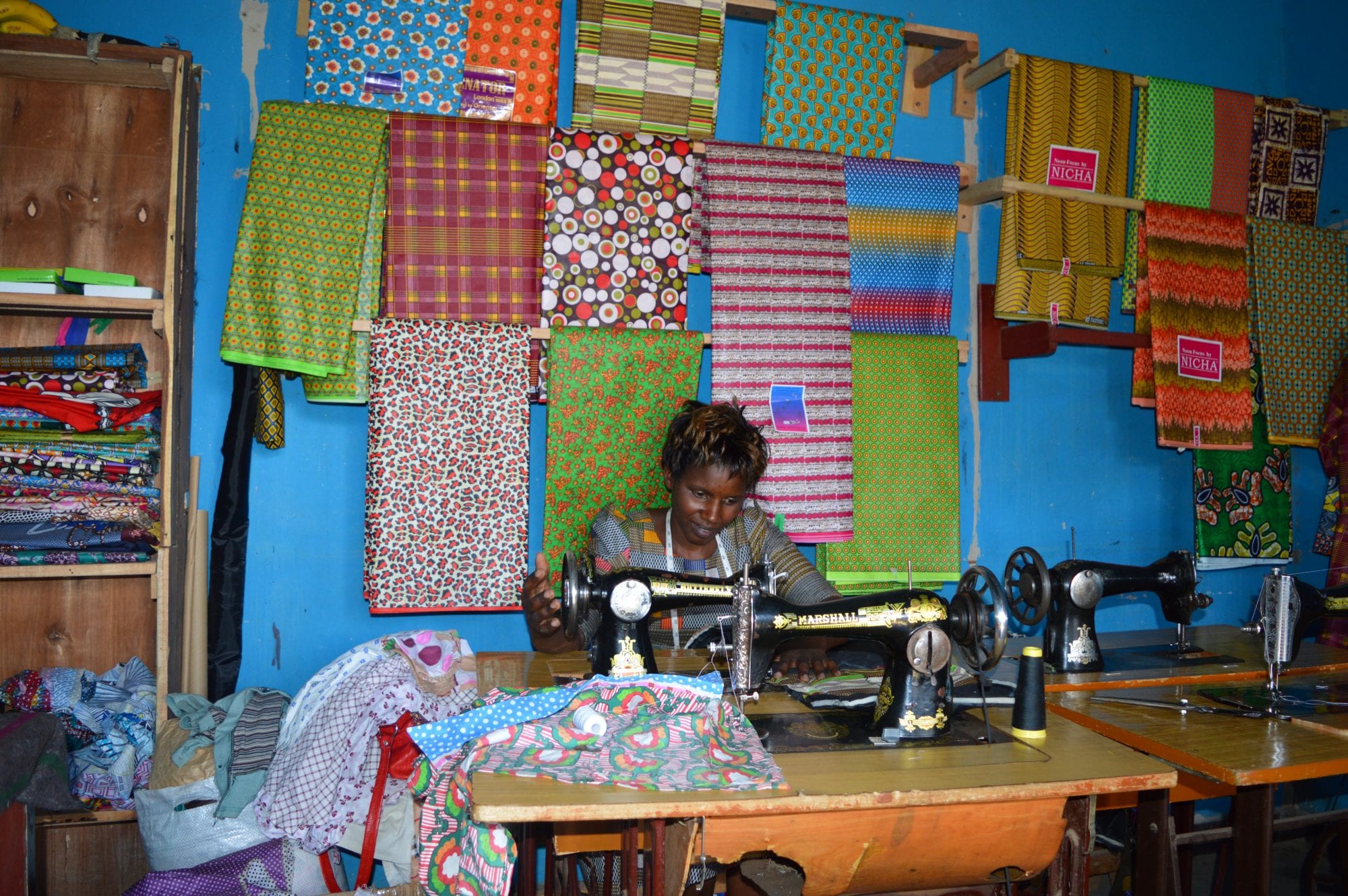 1. Get the business background
The is one of the most lucrative home business opportunities for women entrepreneurs in Nigeria.
All over the world, the demand for self-made cloths is constantly on the increase.
A lot of people want designs that are tailor made for them according to their own specification.
Tailors can also help to alter and repair clothing so that they can be a better fit for the wearer.
People who have passion and knowledge for sewing can start the business from the comfort of their home.
In addition, this business is perfect for housewives and moms also.
In any case, any individual can make a lot of money from his or her sewing business.
2. Tailoring/Dressmaking Entrepreneur
Furthermore, a home-based accommodation allows operating the business from the comfort of the home.
Additionally, if you are into tailoring, dressmaking and clothing design.
You can teach other people how you make cloths for a fee.
If you enjoy sewing, creating interesting clothing patterns.
Or performing alterations and tailoring/dressmaking entrepreneur.
May be the perfect business opportunity for you.
Depending on your skills, there are many different types of sewing projects available including dressmaking.
Costume design, special occasion clothing, embroidery and clothing repair.
Keeping up with fashion and sewing trends is the best way to attract a variety of customers and maintain regular clients.
And, with a bit of luck, referrals from these clients help you build an even larger customer base.
3. Take Care of Your Paperwork
Research business organization, license and permitting requirements before your grand opening.
Register your business with state and local authorities.
If you plan to form a limited liability corporation, a corporation, or a partnership.
Talk to an attorney who can then guide you through the process.
Tailoring/Dressmaking Entrepreneur
4. Purchase business insurance
You can protect your new business by purchasing business insurance.
If you are operating from home, ask your agent if you can add a home-business rider to your current policy.
If not, you'll need a separate policy for your business.
5. Get employer identification number
Contact the Internal Revenue Service to apply for an employer identification number.
To use on business documents and tax forms.
You'll also want to contact your state and local tax agencies.
To set up an account for submitting sales taxes.
If they required in your state or municipality.
6. Buy the Tools of Your Trade
Once you have a space, it's time to purchase start-up equipment such as a sewing machine.
Thread, needles, embroidery supplies, ready-made patterns.
Computer software for creating and printing patterns.
Invoicing and bookkeeping software.
Ensure that your workspace has all required permits.
And licenses before moving your inventory and tools into your shop.
7. Assess your abilities as a seamstress.
Before you begin planning to establish a home sewing business.
You first need to honestly assess your abilities as a seamstress.
Taking an objective view of your skills can help you decide if starting a sewing business is the right option for you.
An excellent way to assess your skills is to compare your work to other seamstresses in your area.
Is your work comparable or better? You can't expect to be successful if you can't compete.
Do you frequently have people asking you who sewed your clothing? If so, this might be a good sign that your skills are in demand, especially because word of mouth can be a powerful advertising tool.
Tailoring/Dressmaking Entrepreneur
8. Prepare a Portfolio
Before opening, assemble photos of your best work to use in promotional efforts and in a portfolio to show clients.
If possible, have some actual pieces in your office or shop.
So that clients can examine the quality of your work.
Hire a professional to create an online portfolio and website if you do not have the ability to do this yourself.
Or you want it to really stand out form the crowd.
9. Think about how a home sewing business will fit into your lifestyle.
Consider how having a home sewing business will fit into your lifestyle and even that of your family.
Knowing whether or not the time, emotional.
And physical demands of being a seamstress fit in with your lifestyle is important if you want to run a successful business.
Are you able to handle the physical demands? Sewing for money may mean you are sitting or hunched over a sewing machine for long hours.
Think about if being a seamstress with a home business fits your personality. Client management is a significant part of the job and if you don't like working with people, this may not be the right choice for you.
You will need to allot a specific space in your home for your business, especially if you are going to meet with clients. Are you willing to give up space in your home?
You may also want to consider your location.
If your home is in an isolated region, it may be difficult for potential clients to reach you.
Tailoring/Dressmaking Entrepreneur
10. Check your current sewing equipment.
You'll need to have a high-quality, heavy duty or industrial sewing machine to withstand repeated use.
You'll also need a supply of fabrics, threads and needles.
If you need to invest significantly in starting your home sewing business.
It may not be the right decision for you.
You will need a second sewing machine on hand in case your first needs repair.
Remember that quality equipment is the core of your business and will allow you to garner income.
11. What do you need to become a Tailoring/Dressmaking Entrepreneur?