The top 10 fast growing businesses in Nigeria :
Nigeria today is facing so many challenges, ranging from poverty,
lack of quality education, poor roads, unstable power supply and pipe borne water.
However Nigeria still remains one of the best places to establish businesses.
Though the risks involved are numerous.
So also is the profit if you as an entrepreneur to your inner work.
This article is simply to enable people looking out on business to invest in, make their choices.
So if you have the gut like prominent business people like dangote,
I enjoin you to read on with glass of wine while I bring you fully a detailed list of the 10 fastest growing business ideas in Nigeria.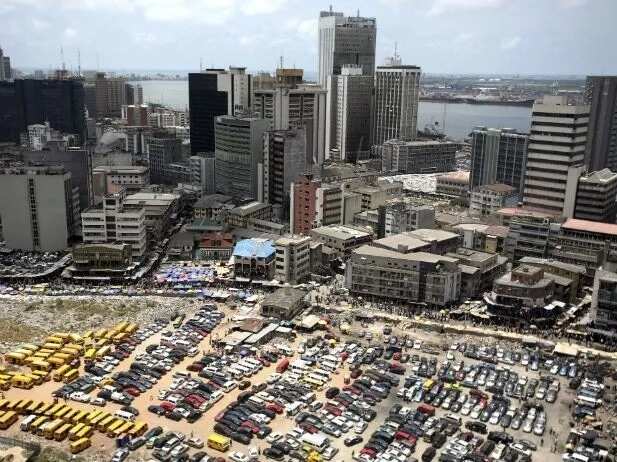 The Top 10 Fast Growing Businesses in Nigeria
1. Catfish And Poultry Farming;
the number one fast growing business in Nigeria is catfish farming.
This is a business that is enticing a lot of people these days given it low mortality rate
And still hasn't reached its peak.
All one need to do is to get a particular region where the demand is high and start the business there.
Regarding poultry, the ban by the federal government on importation of alive.
Or frozen birds has only increased the demand.
Another under exploited are is snail farming.
There is also a lot of potential profit to tap into.
The Top 10 Fast Growing Businesses in Nigeria
importation of designer wears is another business to tap gains from.
But note that whoever is doing this would be breaking the law,
as there is a ban on the importation of designer clothes by the federal government.
It is only listed here for those who have the mind and can take calculated risks.
The Top 10 Fast Growing Businesses in Nigeria
3. Inland Water Way Transport;
this is another fast growing business that has been left unexploited.
We are yet to witness a commercial boat service in Nigeria.
This is partly due to the fact that it regional.
People living in states like Ogun, Lagos, Bayelsa,
with fast rising population and congested roads are beginning to use this medium,
as the next means of transportation to reduce road congestion and also make profit.
With proper management planning and adequate funding,
one can break into this untapped industry and carve a niche for your business.
The Top 10 Fast Growing Businesses in Nigeria
4. Haulage And Logistics;
This is another fast growing business opportunity in Nigeria.
Although the risk involved is high but one can succeed with a good management team at hand.
An excellent management skill is the key to unlocking the success in the business of haulage and logistics.
The Top 10 Fast Growing Businesses in Nigeria
5. Outsourced Bus Service;
The cargo in this case is humans.
Also this isn't the regular road transport services.
This is a case of providing buses, cars and drivers for corporate organisations,
And firms who can't afford in-house transport system for its executives and staff.
Another target are schools who want to provide transport service for their students but can't afford it.
This is where you enter the frame.
You provide them with buses and cars as well as a qualified driver,
and you get paid either on a contract basis or at the end of the month.
The Top 10 Fast Growing Businesses in Nigeria
6. Information and communication technology;
Nigeria is still dragging its feet compared to the western world when it comes to ICT.
This may discourage entrepreneurs but It is still a hot cake and a trending business,
but is yet to reach its full potential which means,
there are still lots of opportunities waiting to be maximised by both local and foreign investors.
No need to write about the capital intensive business existing within the ICT sector.
So it's best to stick the small and medium ventures for now.
The Top 10 Fast Growing Businesses in Nigeria
7. E-Services;
as the world is going e-crazy, Nigeria is also keeping up with the trend.
This is another opportunity that hasn't been fully plucked.
Under the canopy of providing e-services,
there are a number of opportunities one can find in this fast growing business;
Some examples of e-services include E-payment, bulk sms services,
e-learning, e-commerce, e-portal management and so on.
The Top 10 Fast Growing Businesses in Nigeria
8. Schools;
This is a fast growing business in Nigeria.
A lots of institutions and private investors have delved into providing quality schools.
And educational centres around the country.
Nigeria has a population of 170 million of which 65% are below 40 years of age.
This means there is still a wide range of untapped potential in this business.
You can approach this business from any angle you deem fit by providing crèche,
primary, secondary or tertiary institution but each level holds strong potential.
All you need do is carryout your own analysis and choose the most suitable one to invest in.
The Top 10 Fast Growing Businesses in Nigeria
With the global increase in the awareness and sensitization of environmental degradation and hazard,
the world has resorted to finding another option "green energy".
Nigeria is not left out in this global awareness that has created job opportunities for smart entrepreneurs and investors.
If you feel green is the next business,
then below are the fastest growing business opportunities in the green energy and technology sector of Nigeria.
The Top 10 Fast Growing Businesses in Nigeria
9. Waste Management;
with an increased sensitization in the need for environmental conservation;
there are a lot of opportunities in the area of waste management.
Two factors are responsible for the potential in the business.
And you must be sure these two factors are in sync before venturing into it.
One is an ever increasing population and second is the strong environmental policy and its enforcement.
So far, the two states in Nigeria that have taken the lead with respect to these factors are Lagos and Imo states.
Though other states have great potential to tap into, it's best you do more research on it.
The Top 10 Fast Growing Businesses in Nigeria
10. Catfish Farming;
catfish farming is considered to be fast growing business.
It focuses on business environment located in the geographical farm.
All one need to do is to look for a place with an increased demand that is yet to be covered by a major business.
There are two things to watch out for when choosing this kind of business.
Since food is a necessity the potential is huge.
The Nigerian population is ever rising and the demand for food is also high.
70% of Nigerians are 30 years below self income.
If you need a complete busiess plan, please let us know.
Or, you want us to help you set up this business, kindly contact us.
Otherwise, Please check out these other business ideas you can do