Prepare for Law School : Law school can be the most challenging and rewarding years of your life.
Whether you are working with professors that are experts in their field.
Or helping clients in the law school's clinic.
A legal education prepares you for careers in the law, government, and all facets of business.
However, admissions can be a difficult and stressful experience.
Start your preparation early and you will improve your chances of attending the law school of your dreams.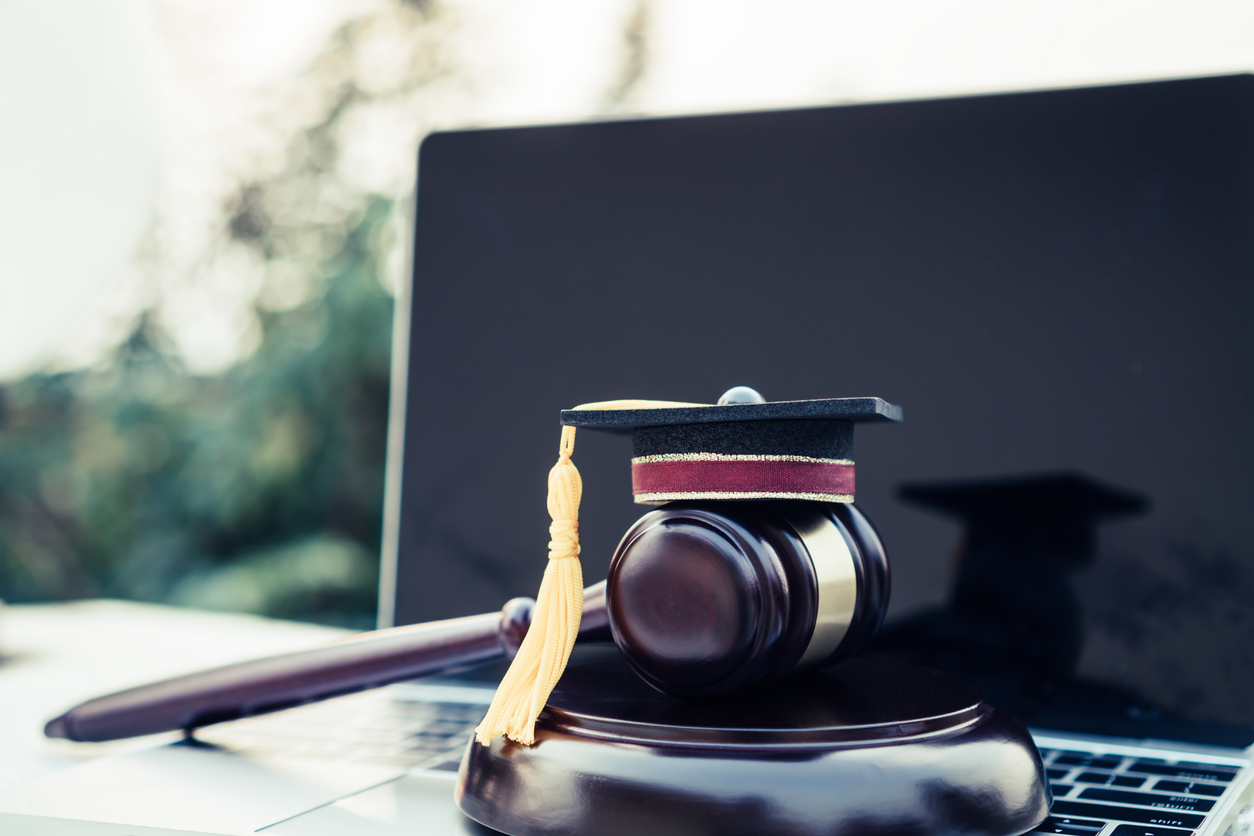 Prepare for Law School
1. Research undergraduate schools.
There is no one school or major that is required for admittance to law school.
However, there are some steps that you can take to help make the transition easier.
And perhaps even give you a small edge in admissions.
2. Look at feeder schools.
Many graduate schools, including law schools, have close traditional relationships with some undergraduate universities.
Attending a preferred undergraduate school is one avenue to getting a degree that a prospective law school will recognize and respect.
3. Seek out the best educational value.
An undergraduate degree from a prestigious university may look good on your resume.
But taking a huge load of student debt into graduate school may negate some of the advantages of that degree. Graduating from a state college is often a good way to keep your student debt manageable.
Balance costs with a reputation to get the best value for your tuition dollar.
Minimizing your student debt will give you the best options for graduation.
You can look at internships and low-pay opportunities for experience rather than worrying about finding an immediate job.
4. Choose a field of study.
The American Bar Association (ABA) does not recommend any specific degree of course of study before you attend law school.
The only requirement to apply to law school is a four-year degree from an accredited university.
Take classes that challenge and develop your analytical and critical thinking skills. A broad liberal arts education in history, language, art, literature, and philosophy will give you the broad base of education that will help you succeed in law school.
Take classes that you will not only enjoy but also that you will excel in. Your undergraduate grade point average (GPA) is a critical factor in law school admissions.
The sole exception is if your goal is to practice patent law. In order to qualify to apply for admittance to the Patent Bar, you must have an undergraduate degree in hard science. Typical patent attorneys have backgrounds in engineering, medicine, nursing, chemistry, biology, or computer science.
Prepare for Law School
5. Experiment with non-traditional classes and subjects.
Some schools try to push prospective law students into prescribed pre-law study tracks.
However, statistics show that degrees heavy in philosophy, economics, and journalism have higher law school acceptance rates than majors in criminal justice and political science.
Courses of study that include languages, perhaps with a study abroad component, both increases your skills and world view.
Trying to jumpstart your legal coursework with classes in real property or torts only limits the diversity in your education.
Prepare for Law School
6. Research law schools.
All law schools offer the Juris Doctor degree (JD). 
However, many law schools offer specialties and certificate programs in subjects ranging from the Tulane Maritime Law Program to the Certificate in Native American Law at the University of Tulsa College of Law. 
By matching your interests, background, and life experience with a course of study.
You may enhance your chances of being admitted to the law school of your choice.
7. Participate in extra-curricular activities.
Your GPA is the most important goal in your undergraduate work.
However, take advantage of activities on campus to enhance your qualifications, diversify your interests, and show your motivation to excel in non-academic as well as academic pursuits.
If you are athletically inclined, consider going out for an individual or team sport.
Other college activities that can enhance your skills are tutoring, peer counseling programs, and non-profits such as Habitat for Humanity.
8. Explore volunteer or work opportunities.
Law schools could fill every first year class with straight-A GPAs and high LSAT scores.
However, admissions committees want to balance the class with students of diverse experiences.
Consider summer volunteer work and internships that allow you to develop communication skills and a record of public service.
Examples include working for a food pantry, political campaign, or environmental project.
Expanding your horizons also puts you in a good position to seek reference letters from supervisors and community leaders.
9. Understand the structure and purpose of the LSAT.
The Law School Admission Test (LSAT) is near legend among prospective law students.
Understanding the purpose and structure of the exam can help you calm your fears and get the score you need to help you enter the law school of your choice.
The test is not about law. The LSAT assesses your competence in skills that you need to successfully complete law school. You will be tested on reading comprehension, your analytical reasoning skills, and your grasp of logic.
The LSAT is a 3.5 hour examination. There are five multiple-choice sections of which four will be scored. There is also a 35-minute writing sample that is sent with your law school application package.
Prepare for Law School
10. Register with the LSAT.
The exam is held four times per year on a Saturday.
There are three alternate test dates for those who observe the Sabbath on Saturday .
The deadline to register for the exam is approximately five weeks before the test date. Check the calendar on the Law School Admission Council (LSAC) website for registration deadlines.
The exam is offered at regular testing centers.
You may take the test at any center, regardless of the state or city where you went to college or want to attend law school.
You can take the LSAT in either the June or December session immediately before you intend to start law school. If you are in college, this would be the June before the first semester of your senior year or the December before your final semester. If you take the test in June, you can repeat it in December if you would like to try and increase your score.
11. Prepare for the examination.
The best preparation for the exam is to familiarize yourself with the style of the questions and to practice working under the tight time constraints.
The LSAC offers several sample tests free of charge.
You can also purchase LSAT study guides through the LSAC bookstore. 
Your college may also offer test prep classes and study sessions.
There is no right or wrong way to prepare for the exam.
Use the method that works best for you.
Prepare for Law School
12. Receive your LSAT score.
You will receive your LSAT score by email and regular mail about a month after the exam.
There is no pass or fail. You will fall on a range of 120 to 180.
The higher your score, the more competitive your application will be at the law school of your choice.
For example, if you have your sights set on Harvard, you will need to aim for an LSAT score of around 170.
Each law school will publish statistics about the median LSAT scores for previous classes.
A lower LSAT score can be balanced with a stellar GPA.
Don't let an LSAT score in the 150 to 160 range stop you from applying to the school of your choice.
Just know that you will have to have other qualifications to balance it out.
Once you have your LSAT scores you can start looking at early application to law schools.
Final admission may depend on your final GPA, so don't slack off in your last semester.
Aim for a strong run to graduation to finish your preparation for law school.